Dr. Balfour Mount, the patron of Valley Hospice Foundation, explains that high-quality palliative care "enables a shift from preoccupation with suffering and anguish, to a growing acceptance of integrity, wholeness and inner peace." These words hang on a plaque in the entrance of the hospice.
We are grateful for the generous gift of $10,000 from the Coldbrook & District Lions Club
Please read our Annual Report
We feel so fortunate to be surrounded by such a caring and supportive community that has patiently awaited the opening of the first hospice in our beautiful Annapolis Valley. The reports and stories that I hear coming from our Hospice are extremely heartwarming. The Nova Scotia Health staff have created an atmosphere that provides a level of care and comfort to patients and their families that should make us all proud and thankful. The Foundation also supports the work of our palliative care team that assists patients and their families in their homes, the hospital and other settings of care.  Martha Stewart, Chair
Special Guest Speaker:  Susan Miles, Volunteer Program Lead for Palliative Care, NSH
Members of the public are invited to participate in the Zoom meeting by registering with their name, address and email before the meeting.
To register, email:   Dale.Sanford@nshealth.ca.
Please register by 4 pm Wednesday June 9.
You put one foot in front of the other and kept the wheels turning to support the incredible work of our Hospice and Palliative Care teams in the Annapolis Valley.  $11,380 Raised!
Gathering is at the heart of our annual Hike for Hospice and we have not given up.  Our hope is that in the near future we will be able to invite you to a social event to celebrate, and to provide you with your 2021 T-Shirt.
Find out more about admission to Valley Hospice here
Find out more about Palliative Care services here
Contact the Hospice residence: 902.678-6555 (NSH)
Contact the Hospice Foundation office: 902-679-3471 (VHF)
Please note that the Foundation staff have moved to working remotely from home.   Our contact information remains the same.  Give us a call or drop us an email: info@valleyhospice.ca.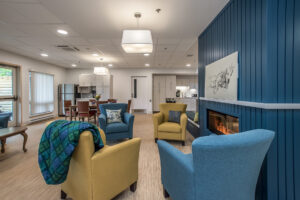 The Valley Hospice Foundation began in response to a community need to offer Valley residents – who for any reason are unable to die at home – and their loved ones a welcoming, quiet and comfortable alternative to hospital-based palliative care.
Hospice is a philosophy of care that not only eases patient's pain and symptoms but attends to their emotional and spiritual needs as well as those of their loved ones. 
---
HOW YOU CAN HELP
The Valley Hospice Foundation relies on the generosity and kindness of individuals and organizations to raise funds for the Valley Hospice. In addition to the money raised third party events can raise the profile of the hospice and create new friends for the work of the Hospice.
What is the Circle of Care?
It is comprised of donors to the Valley Hospice Foundation who have made a commitment to a monthly donation of any size.
If you are interested in volunteering to help with our fundraising events or assist us in other ways we would love to hear from you.