Dr. Balfour Mount, the patron of Valley Hospice Foundation, explains that high-quality palliative care "enables a shift from preoccupation with suffering and anguish, to a growing acceptance of integrity, wholeness and inner peace." These words hang on a plaque in the entrance of the hospice.
This workbook will provide an introduction to advance care planning and provide some tips on how to begin the process of thinking and talking about your wishes should you not be able to speak for yourself.
" The hospice is peaceful and calm; the staff focuses on individual needs and people are treated with dignity and respect. There is a closeness between the staff members, and I consider it a privilege and a gift to be a volunteer at Valley Hospice."
Thank you to everyone who participated in our first ever HoliStay Raffle!
Congratulations to the HoliStay Raffle – Winners!
#1.  Kipawo Caper –  Craig Laraway
#2.  Home-stay Bed & Breakfast –  Cate Archibald
#3.  Fun in the Sun – Maureen Eaton
#4.  Italian Festa!  – Gayle Graham
#5.  Seaside Get-A-Way – Kim Pollard
#6.  Metro Get-A-Way – Norma Mailman
#7.  Wine & Dine in Wolfville – Karen Reid
#8.  Your Patio Escape – Janice Wheaton
#9.  A Country Get-A-Way – Timothy Allen
#10.  A Party on the Go – Anne MacKenzie
~~~~~~~~~~~~~~~~~~~~~~~~~~~~~~~~~~~~~~~~~~~
Valley Hospice Foundation office: 902-679-3471
Valley Hospice residence: 902.678-6555
Find out more about admission to Valley Hospice here
Find out more about Palliative Care services here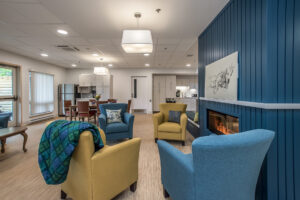 The Valley Hospice Foundation began in response to a community need to offer Valley residents – who for any reason are unable to die at home – and their loved ones a welcoming, quiet and comfortable alternative to hospital-based palliative care.
Hospice is a philosophy of care that not only eases patient's pain and symptoms but attends to their emotional and spiritual needs as well as those of their loved ones. 
---
HOW YOU CAN HELP
The Valley Hospice Foundation relies on the generosity and kindness of individuals and organizations to raise funds for the Valley Hospice. In addition to the money raised third party events can raise the profile of the hospice and create new friends for the work of the Hospice.
What is the Circle of Care?
It is comprised of donors to the Valley Hospice Foundation who have made a commitment to a monthly donation of any size.
If you are interested in volunteering to help with our fundraising events or assist us in other ways we would love to hear from you.