Dr. Balfour Mount, the patron of Valley Hospice Foundation, explains that high-quality palliative care "enables a shift from preoccupation with suffering and anguish, to a growing acceptance of integrity, wholeness and inner peace." These words hang on a plaque in the entrance of the hospice.
We're excited to announce our HoliStay Raffle with your chance to win one of 10 holiStay (mini vacation) prize packages with a total value of $10,000. 
On November 20 we will be kicking off the holidays in style while we draw for prizes during our annual Holly Days Holiday Party – in the ball room at Main Street Station, Kentville.  
A heartfelt thank you to Joe and Susan Ueffing for opening your gardens and your hearts to help the Hospice.
Over 200 people enjoyed the Gardens and over $10,000 was raise in support of Valley H0spice and Palliative Care.
Open Garden Thank you!
"True love is inexhaustible; the more you give, the more you have." – Antoine de Saint-Exupery
This quote perfectly describes the kind of love shared by Patricia and Charles McOnie. They met on a blind date at a drama festival at the Rebecca Cohn Auditorium in Halifax. A mutual friend introduced them, and it was love at first sight. As Charlie recollects," Our eyes met and there was a long sustained flash of love, understanding and relief…we had found each other…soulmates long separated, now reunited at last".
Join the Holistay Ticket Team and earn free tickets! It's easy, simply:
Contact the Valley Hospice (sanford@nshealth.ca or 902-679-3471) to let us know that you wish to help spread the word and participate in promoting raffle ticket sales
We will add your name to our Raffle Box site to receive credit for ticket sales tagged by your contacts
Share the link with family and friends and ask them to select your name so you receive credit for the sale when they purchase their ticket. (no handling of cash)
You will receive a free VHF T-Shirt for joining the Ticket Team
Sell 15 tickets and receive a free ticket for the HoliStay draw or to attend the Holiday Party on November 20th.
Find out more about admission to Valley Hospice here
Find out more about Palliative Care services here
Contact the Hospice residence: 902.678-6555 (NSH)
Contact the Hospice Foundation office: 902-679-3471 (VHF)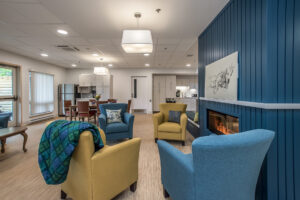 The Valley Hospice Foundation began in response to a community need to offer Valley residents – who for any reason are unable to die at home – and their loved ones a welcoming, quiet and comfortable alternative to hospital-based palliative care.
Hospice is a philosophy of care that not only eases patient's pain and symptoms but attends to their emotional and spiritual needs as well as those of their loved ones. 
---
HOW YOU CAN HELP
The Valley Hospice Foundation relies on the generosity and kindness of individuals and organizations to raise funds for the Valley Hospice. In addition to the money raised third party events can raise the profile of the hospice and create new friends for the work of the Hospice.
What is the Circle of Care?
It is comprised of donors to the Valley Hospice Foundation who have made a commitment to a monthly donation of any size.
If you are interested in volunteering to help with our fundraising events or assist us in other ways we would love to hear from you.