Hike for Valley Hospice & Palliative Care
May 1st, 2022 at 1:00pm

-

5:00pm
Announcement:  The weather looks a bit cold so we've move the start of the Hike inside at the Kentville Lions Hall, 78 River Street. 
Lions Club BBQ at Centre Square is cancelled.
1 pm –  Welcome and Registration
2 pm – 5 km Group Hike along the Harvest Moon Trail and around Miners Marsh               
This year the Hike for Hospice marks a decade of our community coming together to raise funds and celebrate the compassionate care and support that Hospice and palliative care provides to individuals and their families at the end-of-life in the Annapolis Valley.

Lace up and come hike with us!
Please join us on May 1 to hike in support of Nova Scotia's only rural hospice residence – the Valley Hospice,  and to celebrate and support the caring individuals who provide palliative care in our Valley communities across all care settings.
Register and set up your fundraising page on-line 

Set a personal or team fundraising goal and spread the word to family, friends and co-workers

Come hike with us or make your hike virtual – you decide!
*If you are forming a team be sure to register your team before registering your individual hike page.
Need help…give us a call:  902.679.3471.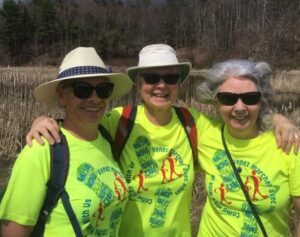 Who will you Hike for on May 1?
Hike with friends, family members and co-workers to remember someone special and to honor your personal connection to hospice.  
Join our facebook group and post your pictures:
Hike for Valley Hospice Facebook Group
Hike 2021 …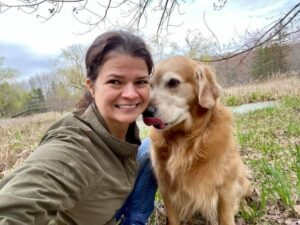 Just finished our 5K with grateful hearts for all the caregivers. This is a cause near and dear to my heart. Thankful for our furry therapy friends. Carolyn Archibald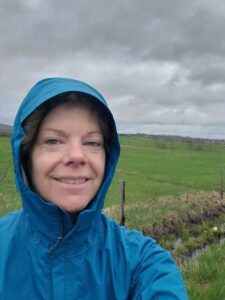 Sad not to gather, sing, and celebrate together on May 2, but I'll be walking #5KEveryDayMonthofMay in honour of my mother, Colleen, whose death in hospice changed my life!  Terri Milton
Walking on the Harvest Moon Trail and the Grand Pre dyke land for Valley Hospice virtual Community.Enormous thanks goes out to all who have donated to our recognition of this worthy cause – Women of Sole
May 1, 2022 marks the beginning of national #hospicepalliativecareweek in Canada – a special day when the Annapolis Valley joins other communities across Canada to Hike in support of Hospice and Palliative Care programs.