Job Posting: Fund Development Assistant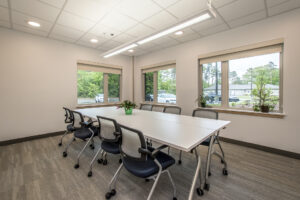 Valley Hospice Foundation is accepting resumes until May 30 for a short term Fund Development Assistant to start mid-June.
The Valley Hospice Foundation raises money to support the Valley Hospice and palliative care in the Annapolis Valley. We have a number of fundraising initiatives that need support over the summer and in addition we wish to develop a business or social enterprise to support us in raising fund. The ideal candidate for this position would have some familiarity with the Annapolis Valley, have research skills ,  is willing to assist with activities associated with current fundraising  initiatives and is self-motivated.
Responsibilities:
To assist the Hospice Foundation Coordinator with summer fundraising projects
To develop potential sponsorship prospects for fundraising events
To conduct research into the gaps and opportunities which would support the successful development of a new business/social enterprise
To review options that align with the values of Valley Hospice Foundation
To create a preliminary plan for the best option(s)
Skills and Qualifications:
A diploma or degree in business or related subject area ( or studying to complete the same)
Proven ability to conduct research
Excellent verbal and written communication
Proficiency in all aspects Microsoft Office including Outlook, Word, Excel, Power Point and Access
A willingness to become a subject matter expert in Social Enterprise
Self-directed and self-motivated
Please note that this is a twelve-week position, and you would need to be available to work 35 hours per week from mid-June.  Your work will largely be completed off-site, but you must be available to attend regular meetings in the Kentville area. Because this position is a funded in part by the federal government as a "youth" position, we may only hire persons between the ages of 18-30.
Pay for this position is 15.00 per hour.
Resumes are accepted by email: info@valleyhospice.ca until May 30, 2022.