Special Gift Announcement: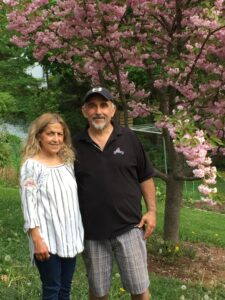 With only a few more days left in our month long Virtual Garden Party FUN-raiser we are thrilled to announce a $10,000 donation from Joe Rafih, well known member of our Wolfville and Valley community.
We offer our sincere gratitude to both Joe and his wife Rauda for giving so generously to the Valley Hospice, a place where patients and families will be able to experience peaceful moments when they need it the most. This gift will go a long way in expanding our gardens and programs at the hospice.