Marcy MacPherson – Hospice Palliative Care Social Worker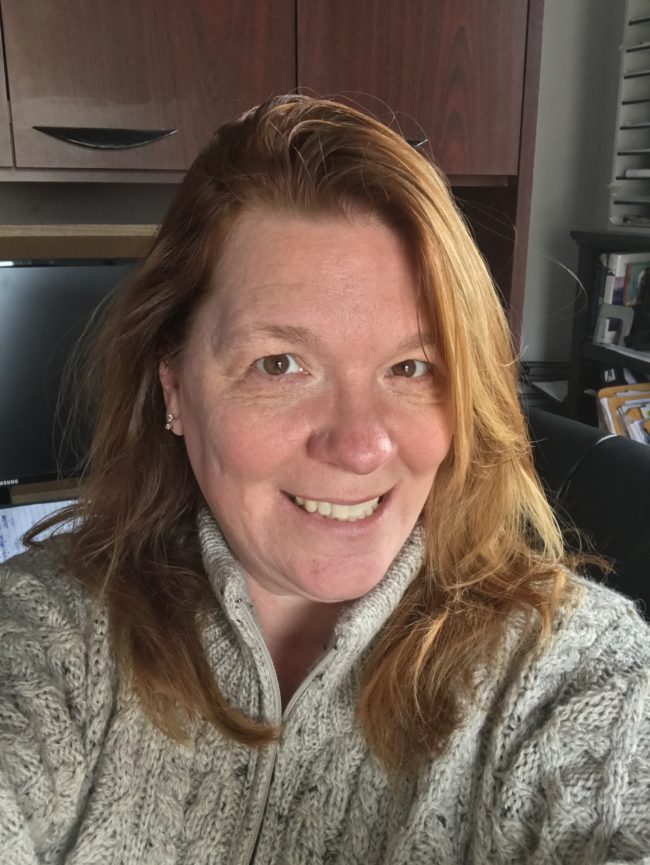 NSHA Hospice Palliative Care Social Worker Marcy MacPherson BA, BSW, MSW, RSW.
Growing up on a farm, Marcy had plenty of opportunity to learn about the cycle of life, which led her to pursue a degree in Psychology and a Master of Social Work, allowing her to counsel those either living with dementia, at their end of life, or loved ones experiencing grief or loss.
Marcy explains that Palliative Care is a concept encompassing the whole person's journey after a terminal illness or life-limiting disease diagnosis "A trained, dedicated and passionate palliative care social worker can be an invaluable part of the palliative care team," said Marcy. "They help to navigate supports for the individual, and in some cases continue involvement for loved ones' bereavement after the person has died."
She expresses immense gratitude for being part of her patients' journeys. "It's an honour to be intimately involved in the end-of-life process and the last memories that will be made between a person and their loved ones."
Marcy also recognizes the importance of hospice as one of several palliative care options to Valley residents, saying, "It embodies one of the greatest freedoms in life: choice."
"In my opinion, a hospice supports not only the person who is dying, the family and friends that are grieving, but also the health professionals and staff who work diligently to construct the best ending possible."
Thank you, Marcy, for exemplifying compassion and care through your work with patients and their loved ones.