Tribute to Patricia McOnie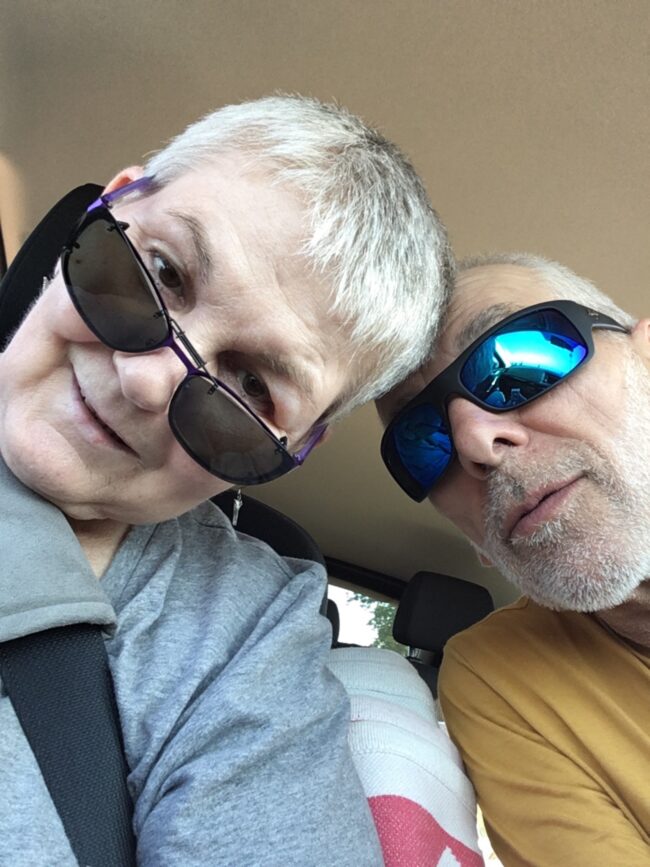 "True love is inexhaustible; the more you give, the more you have." – Antoine de Saint-Exupery
This quote perfectly describes the kind of love shared by Patricia and Charles McOnie. They met on a blind date at a drama festival at the Rebecca Cohn Auditorium in Halifax. A mutual friend introduced them, and it was love at first sight. As Charlie recollects," Our eyes met and there was a long sustained flash of love, understanding and relief…we had found each other…soulmates long separated, now reunited at last". After this first meeting Charlie remained in Halifax where he lived and sixteen year old Pat returned to her home in Digby to complete her education. For four years they wrote to each other faithfully and when Pat finished college she located to Halifax where she and Charlie took up where they had left off.
As Charlie says, "We were together again! Everyone marvelled at the two of us and said you could just tell we were meant to be! We went and did everything side by side, hand in hand." They were married in February of 1979 and welcomed son Christopher who was born on December 24th of the next year, "A true Christmas present", Charlie remarks. When Chris went to school Pat went to work where Charlie noted that her caring nature attracted people who may not have had a lot of attention. "Everyone loved her, Charlie said, " and she loved everyone back!" Animals were also drawn to Pat, "even Siamese cats known to be aloof and formidable would run up to her, roll over and purr as she rubbed their tummy for them."
Pat and Charlie loved watching old black and white movies, going for car drives and camping. They camped for most of their lives and staying up late into the night sitting together star gazing and counting satellites. While camping butterflies and dragonflies would constantly land on Pat and she loved this. Their dream was to live in the Valley where they loved to camp, so when Charlie retired, they made the move.
In her forties Pat started to experience muscle problems, especially in her legs. This became progressively worse, and she was prone to losing her balance. Eventually she was diagnosed with Parkinson's Disease. Charlie was determined to provide the care Pat needed at home as her condition worsened. Christopher came home on weekends to help with his mother's care.
Charlie became weary looking after the house and all of Pat's needs. "We both thought if she could be admitted to the hospice, it would be a huge load off of me and a relief to her because she worried about me constantly. I still would've been by her side 24/7, but someone else would've been doing the cooking and cleaning." As Charlie states, " The Hospice would have given us both a breather and time to relax and be happy in our remaining time together. That would have been a gift beyond reckoning to us"
Unfortunately challenges presented by COVID 19 followed by a flood in the hospice prevented this from happening and Pat died at home on February 7, 2021.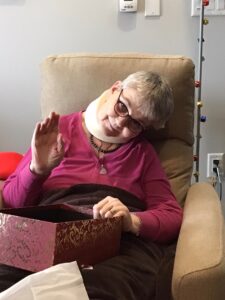 Even though we weren't able to use your beautiful Hospice, Charlie stated, " we wanted to give a donation that might in some small way help those to come that will dearly need it and most of all give them some much needed joy…and Pat's love…in their last days."
Charlie now feels Pat's presence in the butterflies she loved so much. On the day he was planning to make a donation to Valley Hospice Foundation he saw the same butterfly multiple times. After all arrangements were made for his gift he saw the butterfly again. "Mom's happy now!", Charlie mused to Chris.