Hike & Bike for Valley Hospice – (Home Edition)
May 30th at 12:00am

-

11:59pm
Hike for Valley Hospice   –  Home Edition 
May 1 – 30… We're moving our hike to your home!
…hike, bike, run, walk, garden, take a nap, hug your dog… we got this!
JOIN FACEBOOK GROUP – VIRTUAL COMMUNITY HIKE/BIKE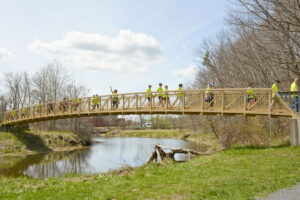 Hike for Valley Hospice   –  May 2  2021 – Group Hike Day is Cancelled!
While gathering to hike is at the heart of our event you can still support us and help shine a light on Hospice and Palliative Care by continuing to get donations and hiking or biking from home! 
To make this easier for you we've extended our event for the entire month of May.
           Hike from Home:  Go on your own or with other hikers on a 5 km hike. This can be done anywhere, anytime during the month of May.           

·         Bike from Home:  Go for your own Bike adventure with those close to you.  Choose any place that is special to you to complete your bike trip.

Wrap Up Event: TBA  ( please watch for update)
We encourage you to stay connected and inspire others by snapping a photo and sharing your Hike or Bike from Home!   JOIN FACEBOOK GROUP – VIRTUAL COMMUNITY HIKE/BIKE
#hikeandbikeforvalleyhospice  #valleyhospicecommunity  @valleyhospicefoundation
Stay safe and please follow the most current Public Health guidelines. 
GET STARTED TODAY!
Set a personal or team fundraising goal and spread the word to family, friends and co-workers
Join us May 2 for guided Hike – CANCELLED!
Stay connected by joining our Hike & Bike Community Facebook Group
Please contact us directly to arrange drop of of any pledges you may have collected for your Home or Bike from Home!  902.679.3471 info@valleyhospice.ca
Pledge forms for collecting donations can be found here:  Pledge Sheet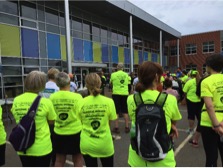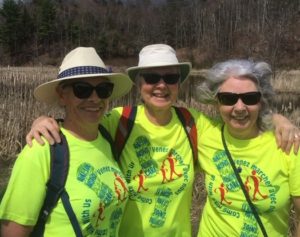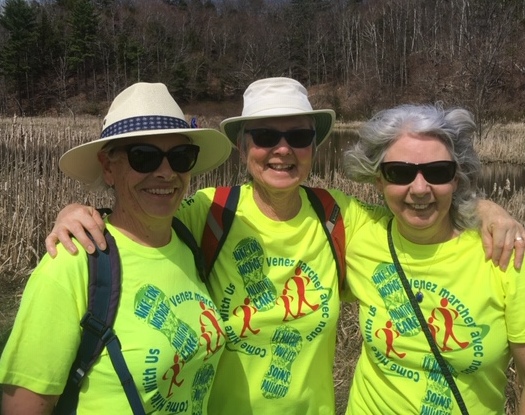 Hike & Bike for Valley Hospice!  Group Hike has been cancelled.
Keeping you safe!  
During the Event we will adhere and respond to all public health guidelines.
All Hike event activities will take place outdoors subject to public health guidelines
Hand washing station and washroom will be available on site
There will be limited handling of cash donations by volunteers and staff. A drop off box will facilitate donations by cash/cheque
All persons arriving on site will be required to sign in and provide organizers with their contact information for easy tracing
Physically distancing (6 foot) is required between those outside your social group (bubble) of 10
Should Covid-19 become more present in our community we will shift from group Hike and May 2 activities to virtual Hike from Home.
There will be no guided bike ride. Bikers will participate virtually and cycle at their own risk.